Rollcage Stage II Bump Map Fix
This is an unoffical patch for Rollcage Stage II that fixes the problem with the "glowing squares" when running the game with bump mapping enabled.
Before applying this patch, you must have Rollcage Stage II version 1.0c. Patch v1.0c can be downloaded here.
Before patch: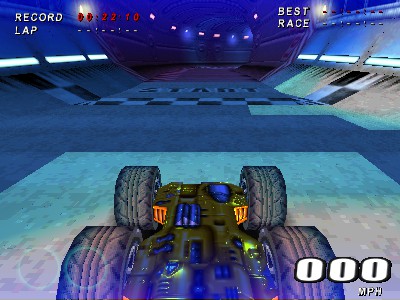 After patch:

For the curious, the source code of the patch is available here.